Mitchell Green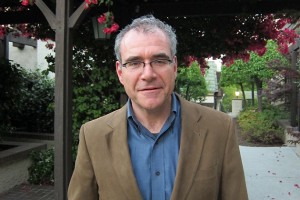 Mitchell Green is Professor of Philosophy at the University of Connecticut.  He works mainly in the Philosophy of Language, Philosophy of Mind, and Aesthetics. His current research interests include the evolutionary biology of communication, speech acts and their role in conversation, empathy, self-knowledge, self-expression,  attitude ascription, and the epistemic value(s) of works of art. He is the author of Self-Expression (Oxford University Press, 2007) and Engaging Philosophy: A Brief Introduction (Hackett Publishing, 2006). He has also edited with John Williams the book Moore's Paradox: New Essays on Belief, Rationality and the First Person (Oxford University Press, 2007). Mitchell Green has also a course available on COURSERA: Know Thyself.
For more information visit his website
Learning to be good (or bad) through (or in) literature.                                      Wednesday, 13th October 2013 | 16:00-18:00 | Stewart House, Room STB8
Much literature portrays characters negotiating moral obstacles.  Some of these processes make these characters better persons; others worse.  As readers we can learn from these characters' successes and failures.  Because such learning is made possible by the fact that certain literary works show us how to be good (or bad), literature can contribute to moral development or degeneracy in readers.  This claim will be justified by a general account of how it is possible to gain knowledge from a work of fiction, and with the aid of case studies including Charlotte Bronte's "Jane Eyre", and Joyce Carol Oates' "Zombie".